The track record:Dr. Berzin's qualifications are unmatched.
It takes time, dedication, and talent to truly master the skill of dental implant work. In his more than two decades of experience, Dr. Berzin has amassed awards, qualifications, and skills that speak volumes about his commitment to excellence in this challenging field.
Currently, Dr. Berzin:
Holds Diplomate status at the American Board of Oral Implantology / Implant Dentistry
Holds Diplomate status at the International Congress of Oral Implantologists
is Past President of the American Board of Oral Implantology / Implant Dentistry
Is a Fellow at the American Academy of Implant Dentistry
Is Past President of the American Academy of Implant Dentistry Central District
Has been awarded the prestigious distinction of Honored Fellow at the American Academy of Implant Dentistry
Is on faculty with the Misch International Implant Institute Canada
Is the Founder and Director of the Toronto Implant Continuum
Image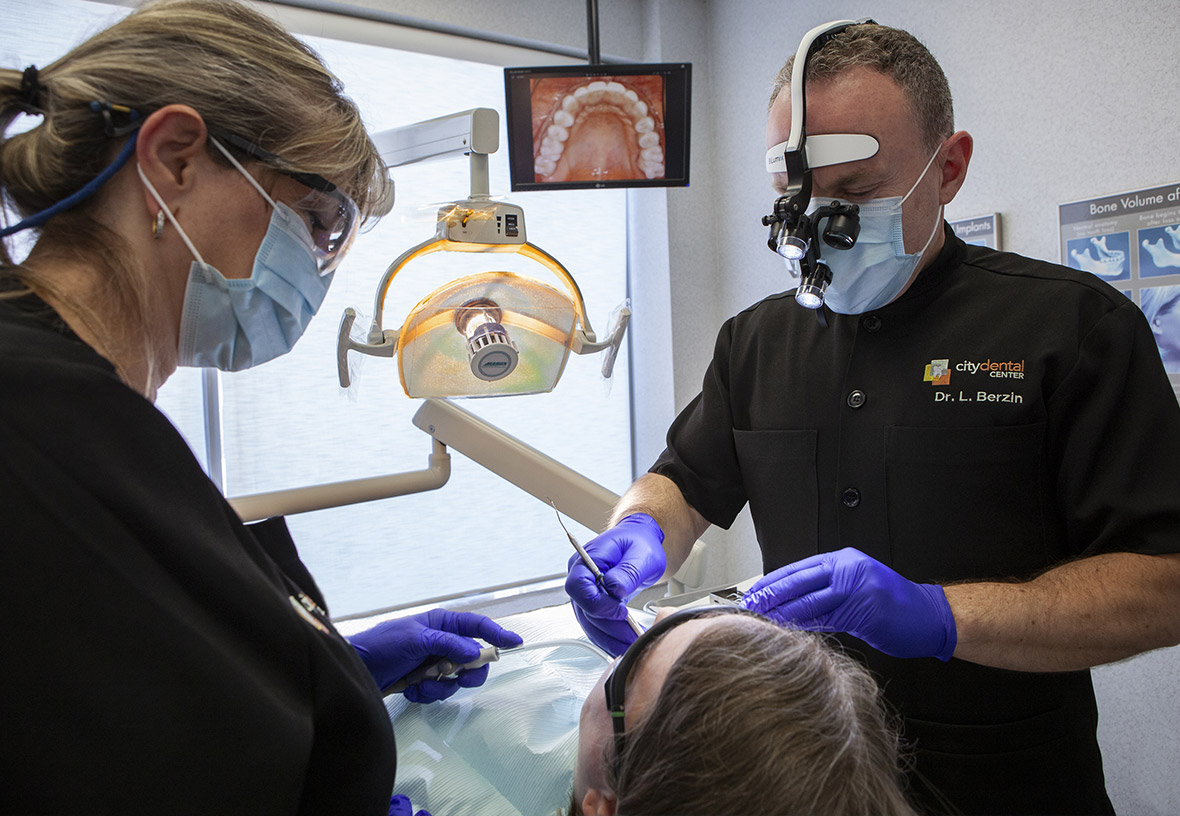 When you trust Dr. Berzin and his staff to restore your teeth with dental implants, you benefit from a level of qualifications—and recognition—that is industry-leading.
Image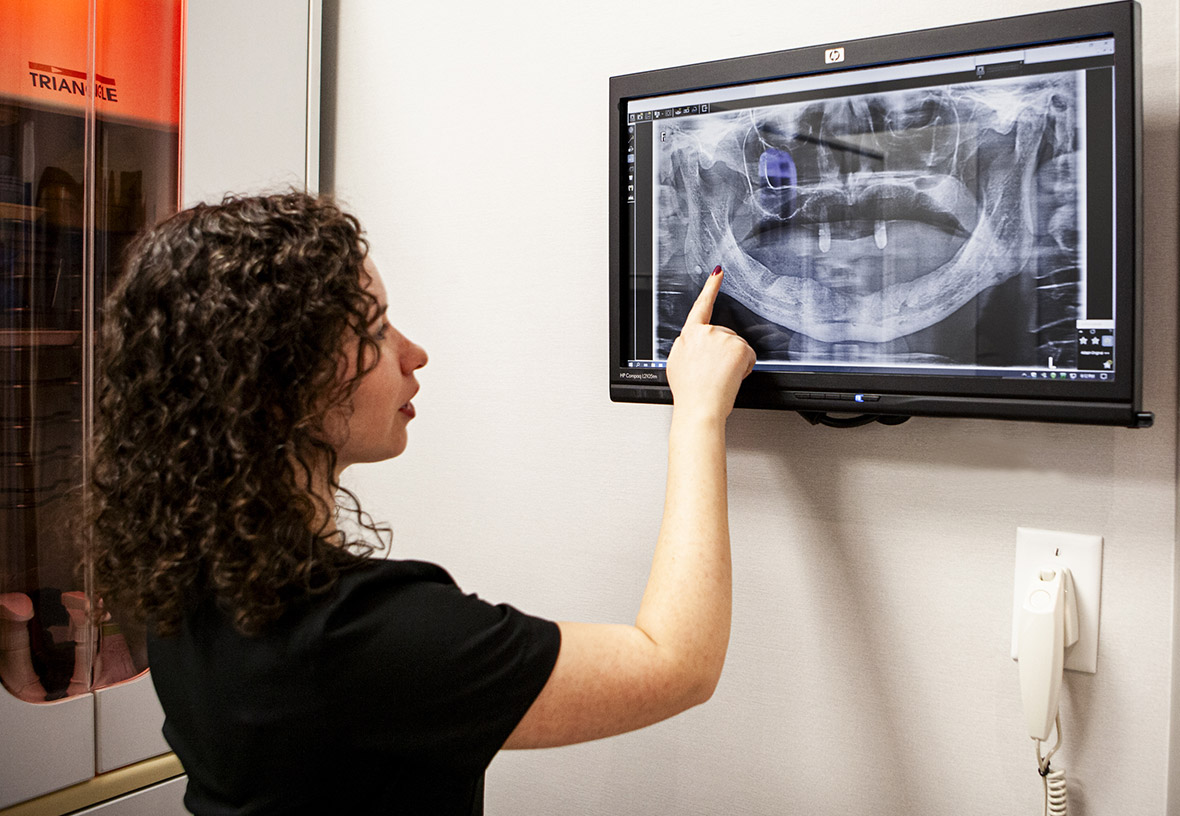 The science:Innovative digital imaging technology
Dental implant work is, above all, about precision. For the final implants to be safely inserted, reliably secure, and aesthetically realistic, they need to be accurately placed. That's why we've invested in the technology that enables the most precise placement of implants: the Cone Beam Computed Tomography scanner (Cone Beam CT).
A Cone Beam CT scanner is a fast, low-dose digital scanning tool that generates three-dimensional images of the soft tissues, teeth, bone, and nerve routes of your jaw. For Dr. Berzin, it provides detailed, high-definition images; reveals the quality of the patient's bone volume; helps minimize unexpected complications; enables more accurate diagnosis and treatment; and ultimately can result in faster healing and improved outcomes.
Thanks to safe, fast, and detailed Cone Beam CT scans, Dr. Berzin and his team are able to perform complex implant work flawlessly, and often in just one day.
The art:A more warm, human approach
Though the quality of our implant work depends on the science of precision, the execution of our work is designed around you and your needs. We understand that you may be anxious about your implant procedure. It's why we do everything we can to help you feel relaxed, confident, and prepared. It's the art of treating people with respect and thoughtfulness.
Dr. Berzin prides himself on being a people person and treats all patients as the individuals they are. He takes the time to fully understand every patient's unique concerns and make sure they achieve their goals. Our staff offers superior care to all our patients built on the foundations of honesty, compassion, and gentleness. And our calm clinic environment will welcome you warmly, every visit.
Image